Gary Paulsen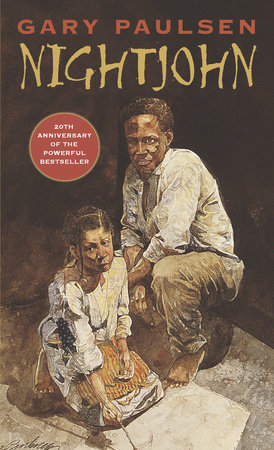 ABOUT THIS AUTHOR

Three-time Newbery Honor winner Gary Paulsen developed a passion for reading at an early age. Running away from home at the age of 14 and traveling with a carnival, Paulsen acquired a taste for adventure. His realization that he would become a writer came when he was working as a technician for an aerospace firm in California. One night he walked off the job, and spent the next year in Hollywood as a proofreader, working on his own writing every night. He completed his first novel later that year.
Born-May 17 in Minneapolis, Minnesota
Currently lives-Southern New Mexico and the Pacific
Previous jobs- Farm hand, ranch hand, truck driver, sailor, dogsled racer, teacher, field engineer, editor, soldier, actor, director, trapper, professional archer, migrant farm worker, singer
Hobbies-Sailing; collecting and riding Harley Davidsons; twice ran the Iditarod, the challenging 1,000 mile dogsled race across Alaska
Inspiration for writing- After a librarian gave him a book to read—along with his own library card—Gary was hooked. He began spending hours alone in the basement of his apartment building, reading one book after another.